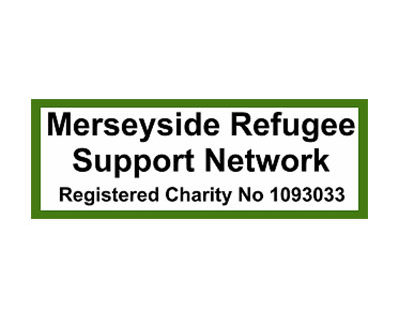 About Merseyside Refugee Support Network – MRSN
Communications and Networking
MRSN provides an information sharing and support service for local refugee communities as well as for those organisations working with and for refugees and asylum seekers.  MRSN also helps to administer the Liverpool City of Sanctuary group and supports Liverpool Schools of Sanctuary.
In brief – quarterly Network meetings and the e-newsgroup provide opportunities for groups and individuals to share information and knowledge to support our refugee and asylum seeking clients and their Diaspora communities. 
Having a sector voice enables us to campaign locally to address issues affecting refugees and asylum seekers and contribute to regional and national campaigning and calls for evidence. 
Refugee Integration, Advocacy and Wellbeing Support
We also offer a wide range of direct support services to refugees to help progression with resettlement "move-on" and integration.  The service has developed and expanded over the past 16 years through our collaboration with MNFC to meet the ongoing demand for customised and effective support for vulnerable refugee clients.  The ongoing delivery of these services includes:  
Welfare and Advocacy Casework (eg benefits, housing, crisis support)

Wellbeing, engagement and integration projects and support

Employability advice and guidance and job search

Access to ESOL and Interpreting classes

Help with refugee community development

Enrichment and cultural exchange through EU funded projects
Appointments are made by phone or in person.
St Anne's Centre
7 Overbury Street
Liverpool
L7 3HJ
0151 709 7557
To find out more email: lasar_mrsn@yahoo.com or seana@merseysidenetworkforchange.org
Find out about our local partnership campaign for City of Sanctuary in Liverpool.  You can join the campaign today – http://www.cityofsanctuary.org/liverpool